We talk to several experts on whether it is really possible to change your tits according to what you do in bed.
Whether you enjoy sex with the slow-moving or those who prefer it more leisurely, your sex life can influence the size and appearance of your breasts.
To begin with, you may have already noticed short-term changes in the size of your breasts during and after sex. "Sex temporarily alters the shape and appearance of the breast due to changes in blood circulation," says Dr. Judith Holmes of Spire Parkway Hospital (United Kingdom). They may have a larger and more turgid appearance, and it is possible the veins are seen more clearly through the skin. "
In general, Holmes explains, this change is temporary and the effect tends to diminish during what he calls the "resolution phase" after the orgasm (that, of course, if you are lucky enough to be able to cum). However, sometimes the effect can be considerable. Dr. Ram Prasad, breast surgeon at Pall Mall Cosmetics, says that during sex the breast can increase its size between 15 and 25 percent.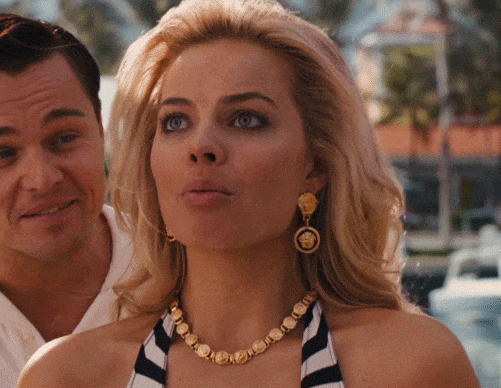 But not only sex influences the size of breasts. "Women can perceive a considerable increase in libido when they are ovulating (12-14 days before the period)," explains Prasad. "When this happens, the body's estrogen and progesterone levels are at their peak, and these are the hormones that stimulate the growth of breast tissue."
In addition to increasing in size, your breasts can also present a different aspect during sex, specifically the part of the nipples, which become more prominent due to hormones. "With the stimuli, the hormone oxytocin is released, which causes the nipple to be erect," he adds. "The muscles behind the chest contract, causing the areola to stretch and cause goose bumps."
But both Holmes and Prasad agree: sex can not alter the shape or size of breasts substantially. "Despite the rumors," adds Prasad, "there is no scientific evidence to support the theory that sexual activity has a permanent effect on the breasts."
In order for long-term changes to occur in your breasts, you would have to experience some life-changing event, such as pregnancy. "For your breasts to change ostensibly, it would be necessary for your body to be subjected to a prolonged state of hormonal changes, such as occurs during the nine months of pregnancy," says Prasad. The contraceptive pill can also affect the size of the breasts, as well as age.
So, if what worries you is that sex could cause flaccidity in the breasts, you can be calm. "The flaccidity of the breasts, called ptosis, is usually a result of weight loss or age," explains Prasad. Oh, and you should also stop smoking: "Flaccidity can occur prematurely in women smokers." Another option is to learn to like your breasts. After all, there's nothing wrong with that.